Upcoming Events
Newsfeed
Legal News
Welcome
Welcome to the Nebraska Defense Counsel Association (NDCA) website. NDCA is a state-wide association dedicated to serving the needs of our members. Membership is open to Nebraska attorneys who devote a majority of their law practice to the defense of civil lawsuits. The NDCA is comprised of over 200 Nebraska defense attorneys, practicing in state and federal courts.
NDCA News
NDCA 2016 Annual Meeting
Our 2016 Annual Meeting was held June 3, 2016, at the Embassy Suites in Lincoln, Nebraska.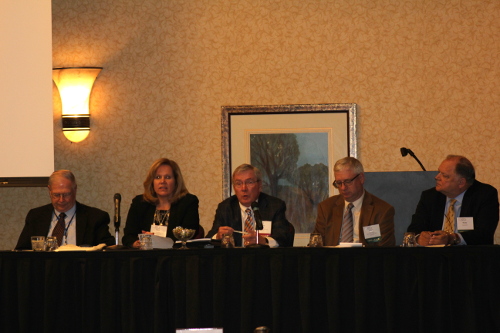 Click here to see highlights from our 2016 Annual Session.
---
A Thank You to Our Sponsors/Vendors
A special thank you to our sponsors/vendors:

Vendors
AEI Corporation
Carol Chavez
8197 W. Brandon Drive
Littleton, CO 80125
(303) 339-3223

Engineering Systems, Inc.
Bear Ferguson
5697 North 13th Street
Omaha, NE 68110
(402) 881-4860

Marshall Investigative Group
Thom Kramer
PO Box 681
Park Ridge, IL 60068
(855) 350-6474

Merit Medical Evaluations
Gail Nimmo
12103 Anne Street
Omaha, NE 68137
(402) 827-3001

Minnesota Lawyers Mutual
Clayton Jones
515 South 158 Avenue Circle
Omaha, NE
(402) 699-1985

Thomas & Thomas
Court Reporters & Trial Services
John Thomas
1321 Jones Street
Omaha, NE 68102
(402) 556-5000

Platinum Firm Sponsors
Lamson Dugan & Murray LLP
Cline Williams Wright Johnson & Oldfather, L.L.P.
Jacobsen Orr Lindstrom & Holbrook, P.C., L.L.O.
Simmons Olsen Law Firm
Engles Ketcham Olson & Keith, P.C.
Baylor Evnen Curtiss Grimit & Witt, LLP

Gold Sponsor
AEI Corporation

Silver Firm Sponsors
Morrow Willnauer Klosterman & Church
Leininger Smith Johnson Baack Placzek & Allen
---
DRI Annual Meeting
Nebraska Defense Counsel Association
executivedirector@nebraskadefense.org